LOWER SCHOOL GRADES K-4th
Maximum Class Ratio: 12:1
All subjects are aligned to the Georgia AKS. However our school day also includes Art, Music and Montessori. The added balance of applied art and music round out the holistic 360° Approach® to Education.
Comprehension, grammar, and writing are developed through a multifaceted approach. Traditional and alternative strategies are used to develop deeper understanding and further support individual success.
Modern Curriculum Press Mathematics
Abstract and concrete math skills are taught using hands-on techniques. Applicable mathematics (such as measurement or time) and calculative math are interwoven throughout the curriculum meeting all the standards, and through application, going beyond.
Harcourt Social Studies ~ Scott Foresman Science
Monthly topics offer opportunities for Social Studies and Science investigations beyond the covers of the books into experiments and hands-on interaction.
Based on the Montessori Method, students develop core academic understanding and fine motor skills such as writing and cutting through hands-on activities, individual and group work.
Gerard Language Teachers are additionally Orton Gillingham Certified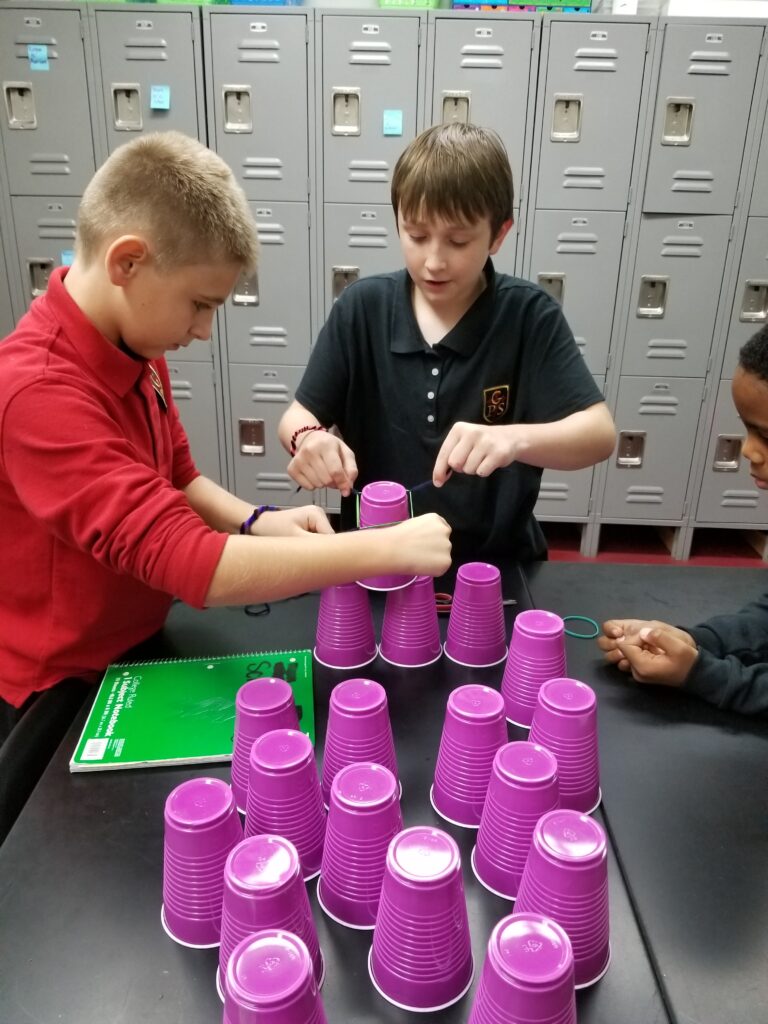 The "Tween Level" Transitional Class
At Gerard we recognize that students ages 10-12 in grades 5 & 6, are ready to move out of elementary, but not quite prepared for Middle School, so we offer a Tweens group. With a 12/1 ratio, teachers can use strategies that help students prepare for the more detailed curriculum which they will have in Middle School.
With a strong focus on applying language skills in reading, writing, researching, creating and composing and a supportive and challenging approach to applied mathematics, our students receive large group interactive instruction, and small group collaborative learning opportunities, underscored by personal understanding and continued application.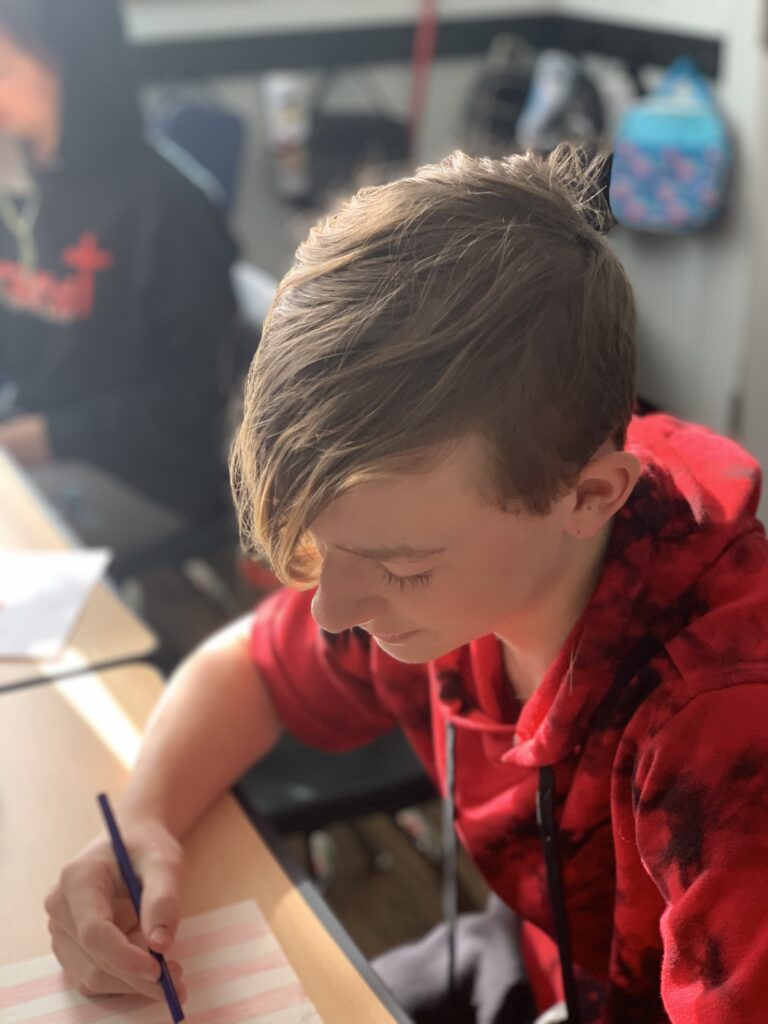 Next Level Learning Middle Level Groups: Grades 7 & 8
12:1 Ratio Max
Offering interesting topics and a wide range of genres. Poetry, fiction, historical research, essay, biographies, plays, and factual content writing are all part of the Language Arts program.
Glencoe Mathematics Advanced or paced courses in math. We offer two year and four year college bound tracks of study.
Glencoe Science Taught in a fully equipped lab. Integrated Sciences; Earth, Physical and Life
Harcourt & Glencoe Social Studies Georgia Studies, World Cultures, US & World History & Geography
Organizational Course: A full semester on organization and study skills applied from home to school.
Arts and Electives Theatre Arts, Chorus, Fine Arts, Intro to languages, Spanish I & II and Archery are among the many electives offered to GPS students.
After school clubs include; Art Club, Fitness First, Chorus and Drama
Off Site Yearly Trips (1 trip per year: 3-5 days)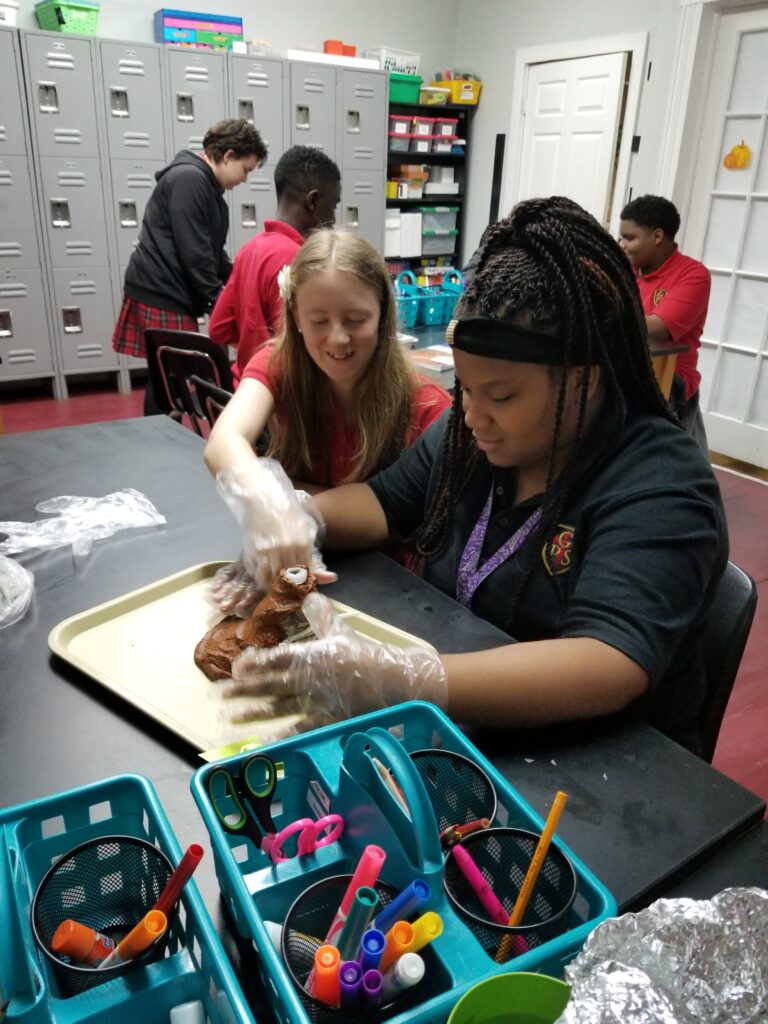 Future Ahead– High School, Grades 9th – 12th Achieving 100% Success
12:1 Ratio Max
Excuse us while we boast about our amazing students… While our graduating classes are small in size, they were BIG in success. We can boast that every one of our graduates have been accepted into higher education! We believe in quality education, not quantity of students.
We have heard it said our curriculum is easier than traditional schools, however while we teach the same things…how we teach is not the same.
So what do we do that's so different? We give them the opportunity to be successful every day and build on that. Each day, little by little, they realize the more they try the more they can do, and the more they do, the more they try to do. It is not magical, it's logical.
All GPS courses are college prep, therefore our graduating students have all the necessary credits to move into a two or four year college.