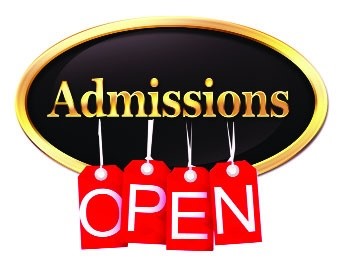 Application Process and Associated Fees
Admission to Gerard Preparatory School requires successful fulfillment of established conditions and guidelines. Prospective students should have predominantly average to above average grades with no discipline reports. If you have questions, contact the school office at:
(770) 277-4722 or ssage4gerard@gmail.com
2023-2024 Admissions
New student applications will be accepted as of January 1st, 2023.  Applications are accepted until classes are full. 
Kindergarten
Students may be placed according to their learning stage, not necessarily by their age. Each student will be assessed for emerging and mastered skills prior to enrollment.
The 360°© Includes Blended Classes
All classes at Gerard are blended with two levels per group in Elementary and two to three per group in Middle/High School. By blending grade levels students have the opportunity to move up or gain additional time in all subjects within their immediate level. This allows teachers to plan curriculum with advanced placement and additional support in all subject areas.
Application Procedures
Phase I (Approx 24-36 hours)
Submit application with $100.00 non-refundable fee, and;
· Prior academic record (minimum 2 years previous Report Cards)
Phase II (Approx 2-4 days)
Once the application has Preliminary approval; Submit the following:
· Last Standardized Test Results
· Discipline Report (4th—12th) if applicable
· Copy of Birth Certificate
· Immunization Record (GA form 3231)
· Vision/Hearing/Dental Record (GA form 3300)
· Authorization to Release Records
· Teacher Recommendation Forms (1st—12th)
GERARD Preparatory School reserves the right to require additional documentation prior to consideration for acceptance.
Phase II (Approx 1 hour)
Student Interview and Assessment
Applicants will be scheduled for a placement test.
Phase III
Once the application is approved, parents have three working days to sign the enrollment contract.
All contracts require that parents submit a credit card number to process monthly tuition or other costs related to student enrollment.
GPS reserves the right to decline acceptance for any reason.
You may mail application packet to:
263 Jackson Street, Lawrenceville, GA 30043
Or Email it to us at jgsinclair@gerardprep.com
 2023-2024 TUITIONS AND FEES
Registration Fee: $125.00 Paid at contract signing
Level ANNUAL MONTHLY FULL PMT* STUDENT FEES
Kindergarten 6000.00 600. 5700.00 300.00
1st & 2nd 7000.00 700. 6300.00 400.00
3rd & 4th 8000.00 800. 7200.00 400.00
5th & 6th 8200.00 820. 7650.00 500.00
7th & 8th 8500.00 820. 8000.00 600.00
9th– 11th 9000.00 900. 8500.00 700.00
Seniors (12th ) 9500.00 950. 9000.00 800.00
Senior Graduation Fees* 300.00
Must be paid prior to the students first day of school to receive the discount.
The Harris Scholarship Fund is our own student scholarship which can benefit new or returning students with up to $1,500.00 per student.
Multiple family discounts: Up to 20% off for second or third students enrolled in the same family.
Each family also commits to donate $600.00 per year into the Graft Fund which is our school growth and development fund.